Contact us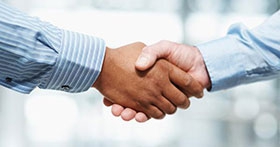 电话:0512-36865268
手机:15370759160
邮箱:10064897@qq.com
http://www.58linghang.com
Location:
Home
> Testmonial
I have had rheumatoid arthritis and a secondary illness, fibromyalgia, for several years. I was on 3-4 medications and still, at times, had pain and severe fatigue. After just a few weeks of acupuncture I felt extra energy. I am now done to one medication and have energy than I have for years and experience only very occasional pain and fatigue.
---Roxanne I.
I was referred by my doctor to acupuncture treatment for my lower back pain, which has affected my daily life. I am very pleased with the effectiveness of the treatment.
---Bob D.
I have had migraine headaches for many years and was on a large amount of medications. Acupuncture has helped me keep it under control. I am thankful for my doctor to refer me to see the acupuncturist in the Northwest Acupuncture Center.
---Nancy J.
I want to thank you for all the acupuncture treatments, herbs and nutrition advice. I am pregnant after struggling 6 years with infertility.
---Stacy R.